Life has been crazy busy these days! Wedding season has me feeling both alive & exhausted simultaneously. The other day I realized it has been quite some time since I did a personal post; so I thought I would take some time to blog about the new & exciting things have been going on in the Dely household.
I guess the theme of this post should really be "babies!" Last month I made a very BIG decision, and brought home a new baby! She is absolutely beautiful! I named her Lucy :) …Her given name was 5d Mark III, but I think Lucy is much more fitting. I was on the fence about this decision for quite some time, but after reading Jessica Claire's review, I was sold! Jessica holds her camera equipment to very high standards, and I know she had been searching for a new body for quite some time. When I read her rave reviews, I knew I would not be disappointed. The plethora of focal points alone, has me giddy!
The timing could not have been more perfect. I was throwing one of my dearest friends a baby shower in our home, and got a chance to test her out! I didn't think I was much of a party planner until I spent 2 hours fluffing out pom poms! Yes, I was on a mission!
Here are just a few shots with the Mark III…
Mommy-to-be!
How insane are these flower arrangements?!?! I hired the best flower arranger in town… my mom! :)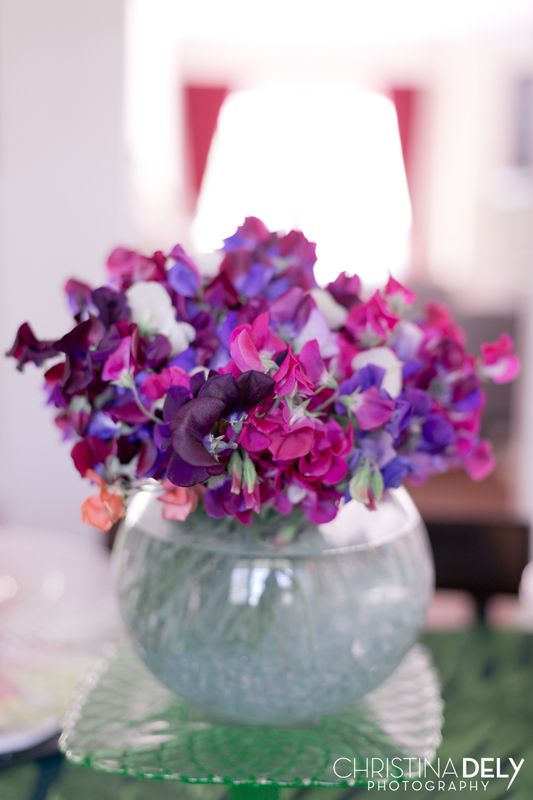 And of course, the party would not be complete without these goodies from Vanilla Bake Shop!